Life coaching website content  is essential, nowadays. It is an essential aspect of digital marketing. People will not trust you if your coaching business does not have a web presence in this age of globalization.
According to statistics, 65 people out of 100 will not buy your product or service if you do not have an online presence.
Quality web material about your company will build authority and dependability in the eyes of a big audience. So, anytime you produce a blog post or an article for your coaching website, make sure it is of high quality.
What is content marketing?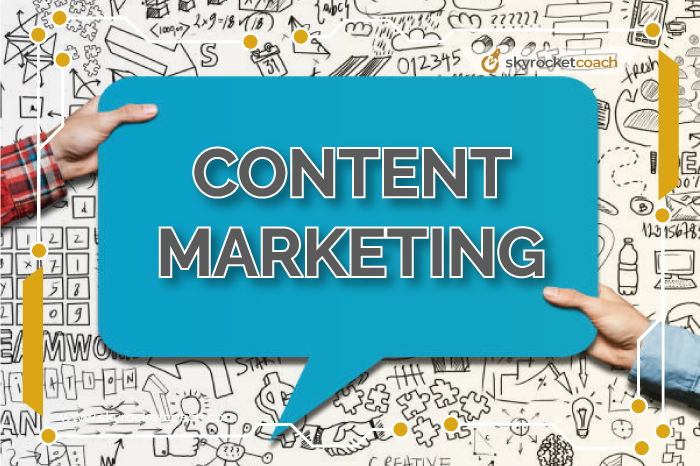 "Content marketing" is exactly what it looks like marketing through the use of content. Every type of digital marketing effort relies on this strategy.
The nuclear fuel of content marketing is SEO work. Which is done in the background. However, just because your SEO is strong doesn't guarantee your contents are, too.
Search engine optimization (SEO) is not a miracle potion that can instantly bring a poor coaching website or blog to the first page of Google search results.
Quality content is the key element that search engines look at to rank your life coaching website on the first page. So when it comes to  life coaching website content, there's no level of SEO that can help poor quality content rank.
A searcher looking for solutions or a great time should get what they're looking for in your life coaching website content.
Why SEO optimized is life coaching website content important?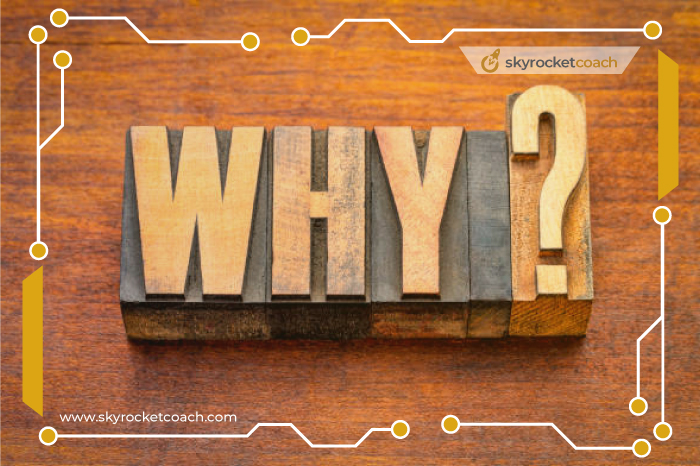 Google's algorithm methods have upgraded over time. Keep a close eye on these updates because they'll help you to get a better ranking for your coaching website. 
If you are writing content to do SEO for your life coaching website, make sure that you write quality and informative content. It will improve the reader's user experience. Google considers user experience as a key factor when it comes to ranking content or blog in search results. 
For example, if you write a blog for your coaching website, the best strategy to rank your life coaching blog post is to write unique topics from a different point of view. Always try to deliver more relevant information than your competitor's websites published on the same topic.
What kind of content, blog post, or article should you write for your coaching website?
Lots of coaches struggle to find out what kind of topic or niche to choose for their life coaching website content.
It is a prevalent issue among life coaches. It's simple: always strive to write about themes relating to your coaching business. Assume you are a health coach, and you want to post health-related articles on your website. This information will assist you in attracting potential customers to your website. From there, you may generate high-quality leads.
Avoid three dangerous mistakes in your website content
1. keyword stuffing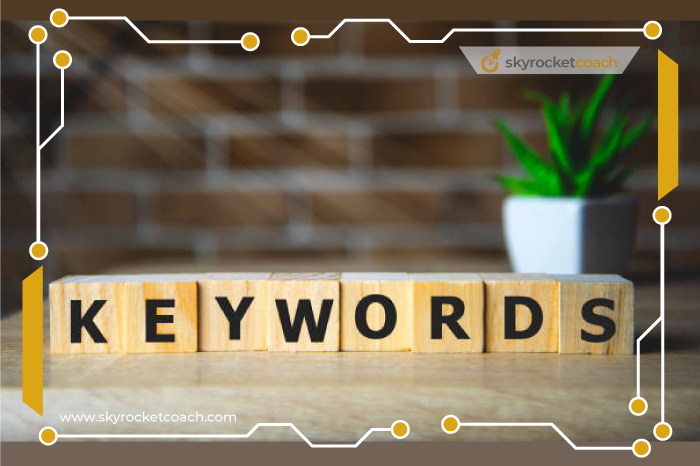 Most of the new content writers I have seen use keywords unnecessarily in the content. they think it will help them to rank on search engines. 
eventually, it would have ranked 5 years ago but now Google's algorithm has been updated. Google is now focusing on User experience. if you do keyword stuffing it will hamper User experience so there is a high possibility Google can penalize your content.
2. Making the content unnecessary Lengthy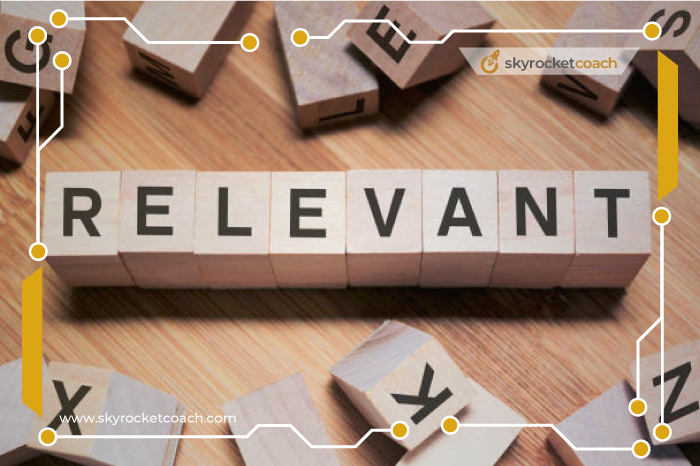 Some people think the larger the content, the higher the possibility of ranking is high. but it's not true
People will not read your content if it does not add value to their lives. As a result, avoid making your material unnecessarily long.
3. Avoid plagiarism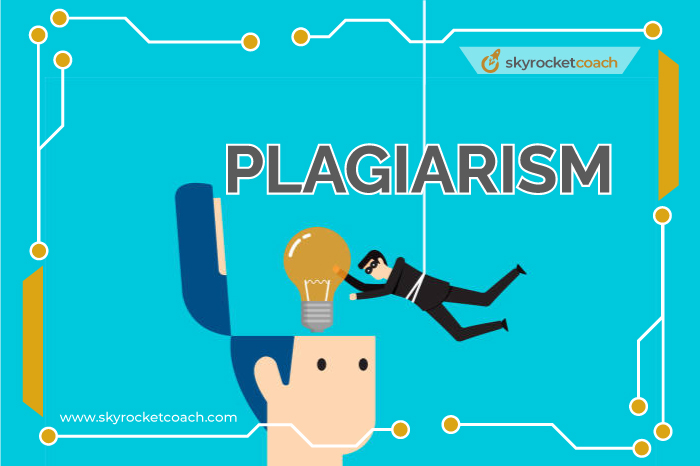 Plagiarism is the enemy of your content. plagiarism means copying content from other websites. don't put any copied text to your content. always write the right content by yourself. Your article will be unique. This will send a positive signal to Google. To check plagiarism you should use Cloudscape.
11 Power points of SEO optimized  life coaching website content
SEO Optimized content marketing for coaches has become essential. If you Don't optimize your content perfectly it Won't show on Google's search results.
1. Research the topic–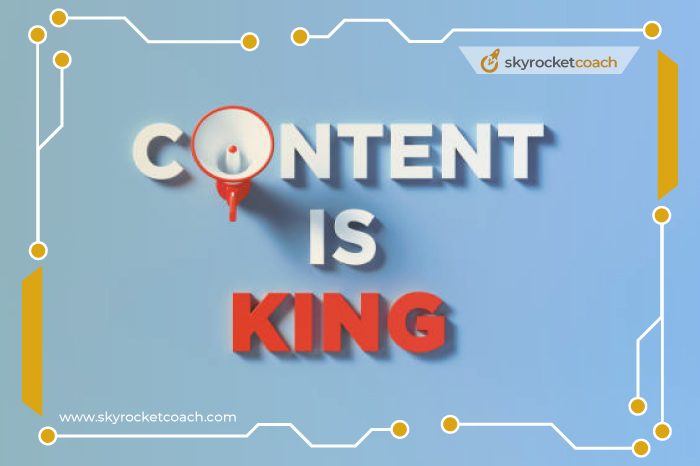 First, Do deep research on what topic you are gonna write about? Suppose You are a gut health coach, you should select topics related to Gut issues for your blog.
Choose a Single topic to write blogs or articles for your website. It will help your coaching website to build authority on the web.
2. Create a coaching content outline–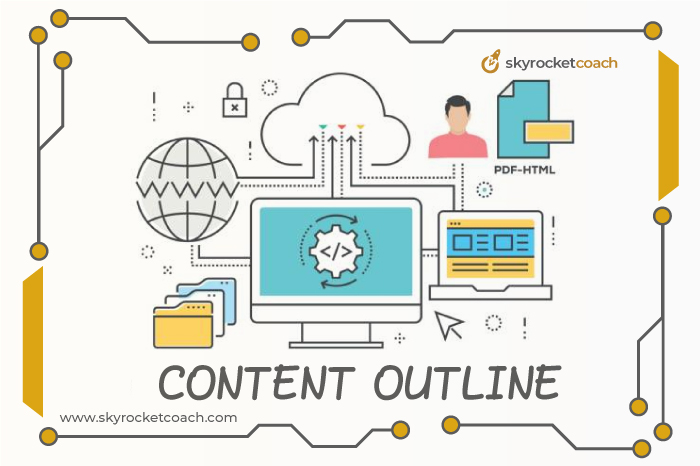 After selecting a topic, create a content outline for your life coaching blog or article. Use headings and subheadings (H1, H2, H3 etc) to your content outline. Use a heading related to what topic you want to write about.
3. Optimize the Length of coaching website content–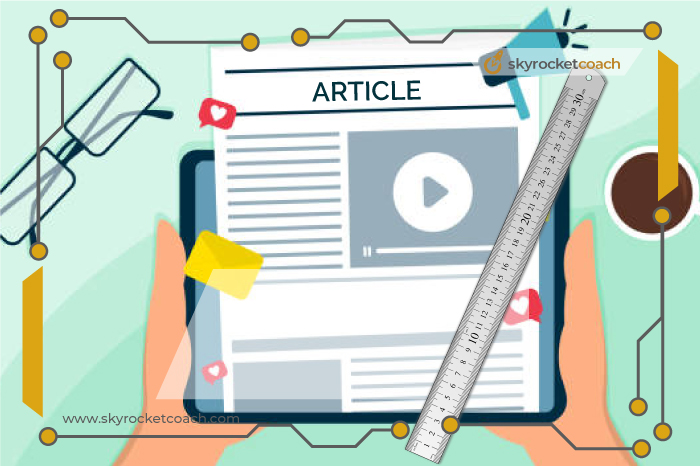 After creating the content outline, start writing your coaching blog post or article. 
It has been proven that longer content items (1000+ words) score higher in search engines; however, with blog articles and other online content.
You need to keep paragraphs short. Break up long paragraphs into a maximum of three or four sentences at the very most.
4. Optimize content Readability–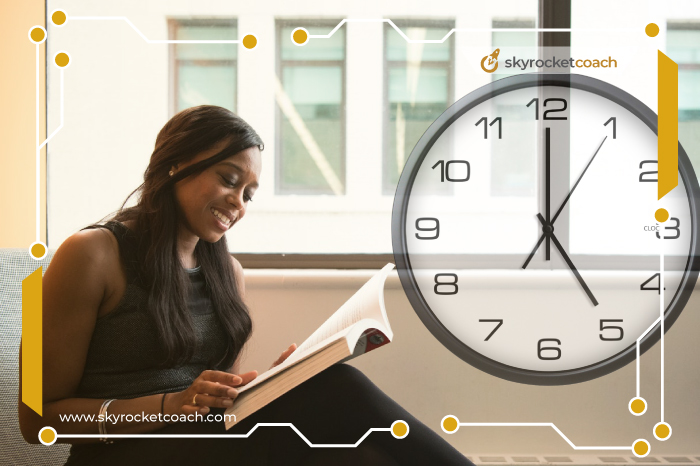 Google prioritizes content with a certain reading level since it makes it easier for readers to understand. Simply make your information more accessible to a wider audience. You should consider making it more useful to them as well.
5. Select the right Tone of voice–
First, select a tone for your content, blog, or article. What tone it will be is friendly, formal or anything else, decide it first.
It is essential to maintain a user-friendly tone of voice when writing to convey your point of view to the reader. These also play a significant role in SEO.
6. Format the website content perfectly–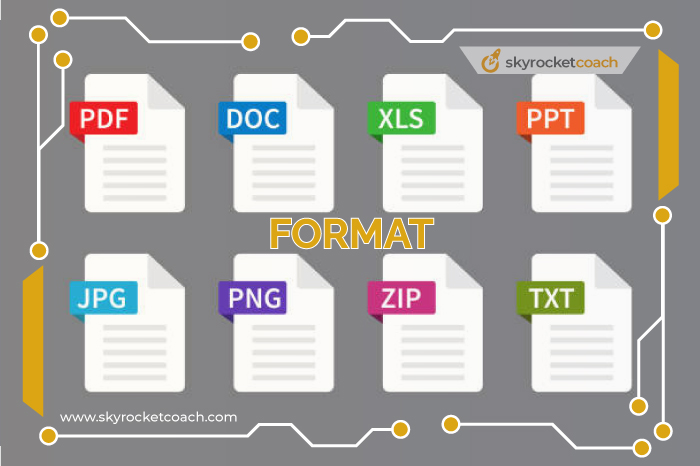 How you format your content is significant for SEO. Using headlines throughout the article helps the reader better understand what they are reading. The use of bullet points makes it easy for the reader to see what they need to focus on. Make sure you have visual images to break up the text even more.
7. Make the content informative–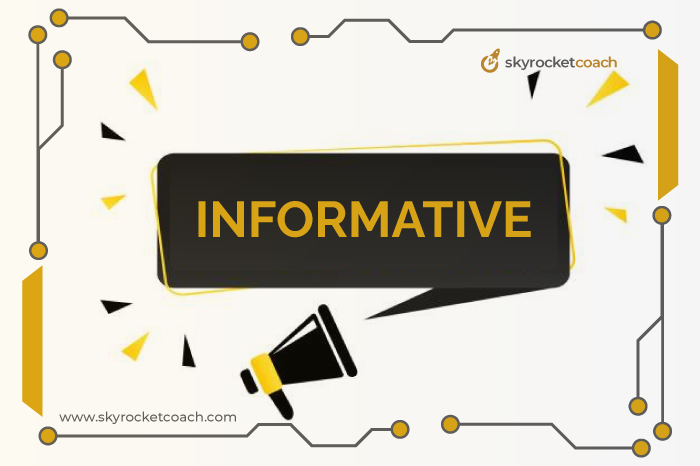 After formatting the content try to use informative data for your blog or content. make your content unique and reader-friendly so that people can understand what your content is really about.
8. Use statistics in your content–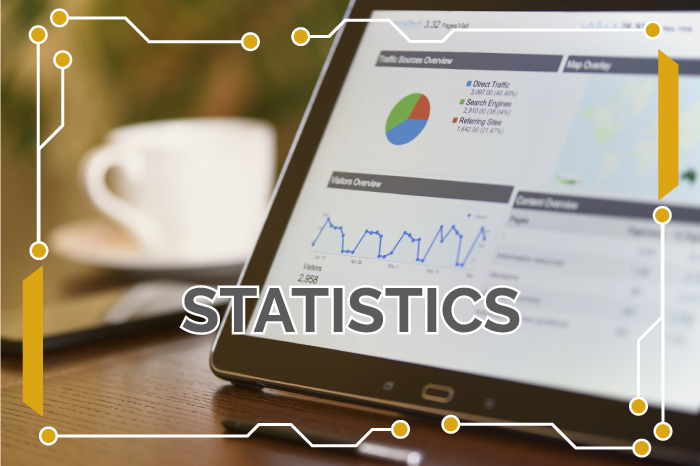 Statistics help the reader to understand the situation perfectly.
Using stats in your blog content will help your potential coaching clients to understand what is the seriousness and how important it is to solve the issue.
Survey shows that contents that are loaded with statistics have more than 35% extra chance to rank on the first page of Google. 
So when you start writing life coaching website content keep this point in your mind. always use stats on your content where needed.
9. Use relevant Keywords-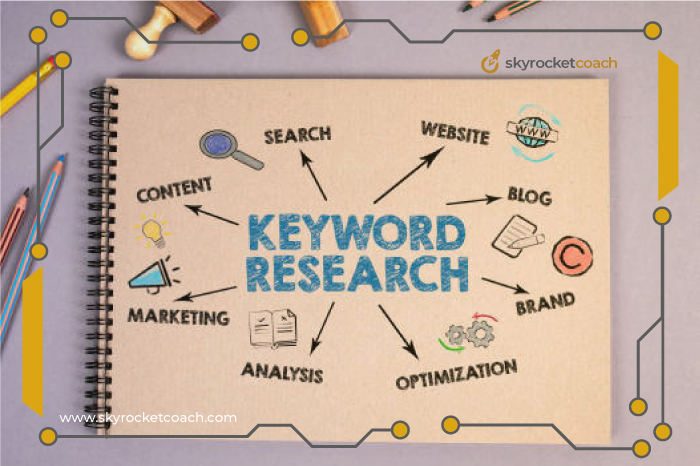 You need to perform keyword research to find out what words people search for the most. Using keywords helps search engines understand what your content is about.
Keywords can also advise you on what to write about; when there is a higher search volume, it indicates that more people will see your content.
To perform keyword research there are lots of free and paid tools. like Google ads, Ubersuggest, etc.
10. Use relevant Linking-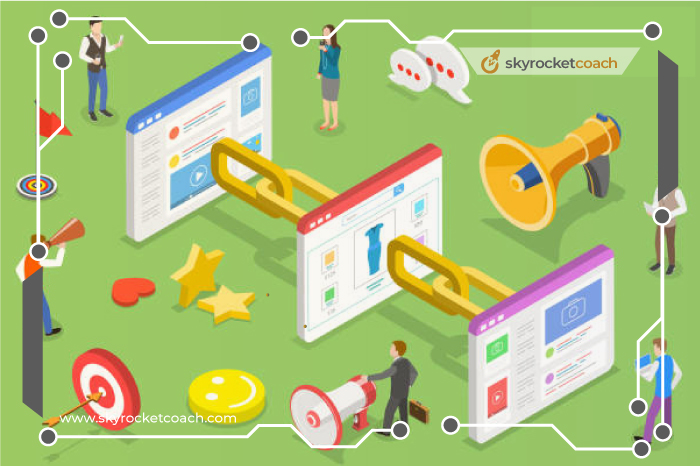 Google says that internal links to other pages on your website and links from other websites can also help your SEO. It helps to pass link juice from one page to another. Because you're offering extra resources, this also gives authority to your work.
11. Use images and infographics in your coaching content-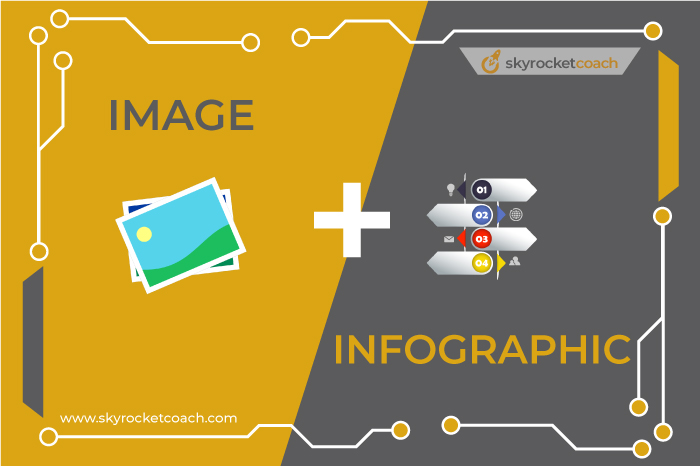 Always use images and infographics in the content. It improves User experience, helps The Reader to understand what the topic of your content is about. Most importantly, use altered text in the images.it will help your content images rank on Google.
Conclusion
SEO content marketing for coaches is essential nowadays. If you want to grow your life coaching business online moreover if you want to grow your life coaching website and collect quality leads you must do content marketing.
Frequently Asked Questions 
1. How do I create a coaching website?
⇒The ideal life coaching website begins with a friendly homepage that encourages clients to contact you. Introduce yourself and explain what sort of personal coaching you offer. Add a page that goes into further detail about your services and price, as well as what consumers may expect when they deal with you.
2. What exactly are infographics in content marketing?
⇒Infographics in the material yielded an image result.
What exactly is an infographic in the context of content marketing? A content marketing infographic is a graphic visual depiction that provides complicated information or data concisely and straightforwardly.
3. Which SEO strategies should be avoided?
⇒SEO Strategies That Are Out of Date – What You Should Avoid
Don't over-emphasize keywords. Keyword research has long been regarded as a pillar of SEO.
Don't make a webpage for each keyword variant.
Don't put out too much content.
Don't employ poor link acquisition.
Don't Accept low-quality guest blogging on your coaching website.
4. What is the ideal number of customers for a life coach?
⇒According to the International Coach Federation, active coach practitioners serve 11.7 clients at a time. The average number of active customers for life coaches with 10+ years of expertise is 15. 
5. What are the steps of a Signature coaching program?
⇒The Steps to Developing Your Signature Coaching Program
Take a poll of your ideal clients.

Define the Outcomes for Your Ideal Clients.

Determine what your clients need to learn to achieve that result.

Determine what your clients need to learn to achieve that result.

Determine the length of the coaching program.

Give it a catchy name.

Produce a Sales Page.
6. What kind of tool l should use to optimize my content?
⇒There are lots of free and paid tools to optimize your life coaching website content such as Hemingway, Surfer SEO Etc.