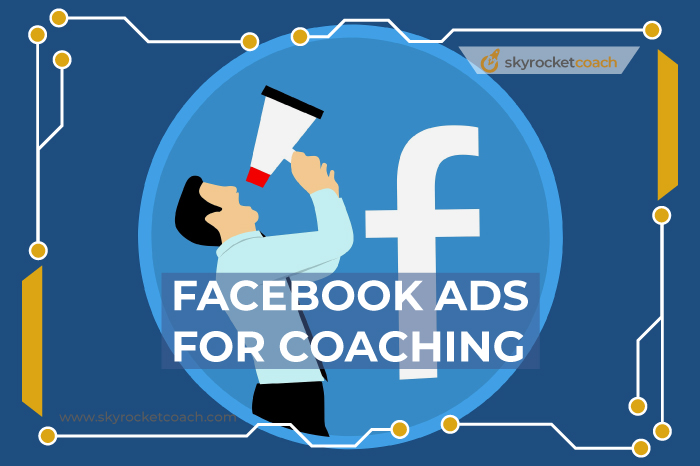 Facebook ads for coaching businesses are not a new concept. Nowadays it is impossible to not hear or know about Facebook ads. But it is impossible to grow your business without the help of Facebook ads for a coaching business.
When you look at your calendar as a coach, you see nothing but a wasteland of commitments. There are no upcoming engagements. The reason for this is that no one is searching for you. So, what are your options? What you should do is get their attention via advertisements posted on Facebook.
It's easy to calculate how many prospective coaching clients you might contact using Facebook advertising, given that the typical Facebook user views 12 advertisements per month and that there are 2.7 billion people on the site every day.
So how do you reach them? How do Facebook ads work for coaching businesses? How much should you invest in Facebook ads? What common mistakes do people make when advertising through Facebook ads? There are the questions we will answer today.
What is Ads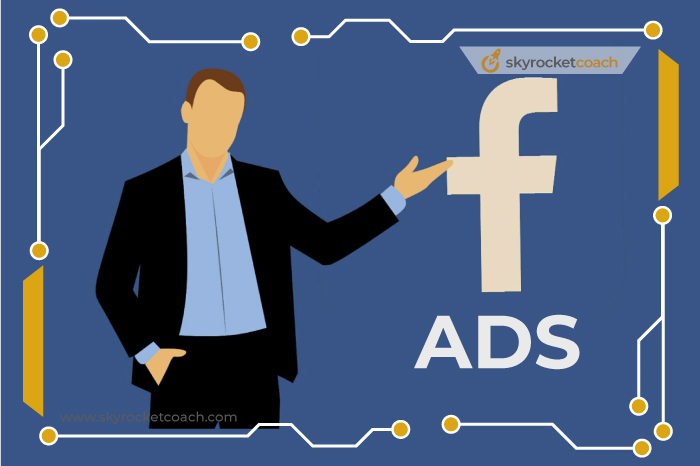 Advertising is used to advertise a product or service to a specific audience. This sort of marketing has been around for a long time, and it's one of the oldest. Ads may be general or particular depending on the message they convey.
In contrast to email marketing and search engine optimization (SEO), advertising has been around for a long time. Because of the internet, advertising is now divided into two distinct categories: traditional and digital.
Ads in print, television, and radio have been popular for over 150 years. Advertisements on display networks, pay-per-click networks, and social media networks are all types of digital advertising. This kind of advertising is becoming more popular since it is less expensive and easier to track.
What are Facebook Ads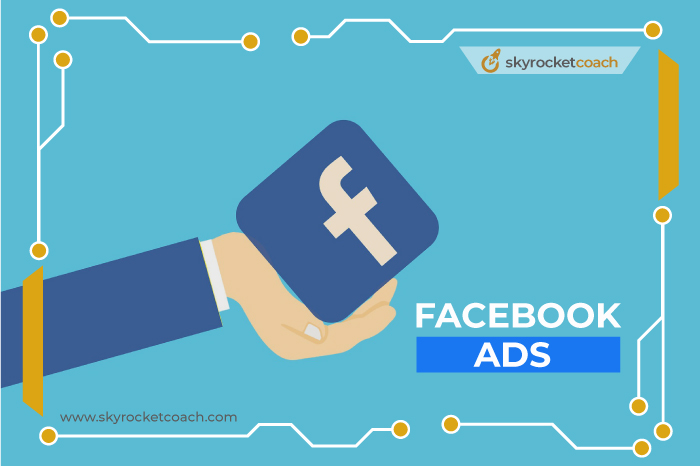 The average daily time spent on Facebook is 35 minutes, making it the second most popular social networking platform.
In the second quarter of 2017, businesses spent $9 million on Facebook advertising, up 47% from the second quarter of 2016.
Advertising on Facebook is based on pay-per-click (PPC), which means you pay the network each time someone clicks on your ad.
Facebook advertising allows marketers to increase ad visibility, build brand awareness, and analyze campaign statistics to improve future ads.
Facebook Ads and Relation with Coaching Business
Facebook advertisements may help your coaching business get new clients.
First, they're engaging. Facebook is popular. Thanks to Facebook's user data, adverts may be incredibly targeted (your ideal clients). Most platforms lack data specificity, therefore you must purchase more advertising to generate sales.
You can't launch a social media ad for a high-ticket program without a strategy. Your ad must build trust. You must be able to fix people's difficulties. What's your plan? You'll see.
Facebook and Instagram advertisements vary from typical outbound ads. We'll discuss it here.
Why should you invest in Facebook ads?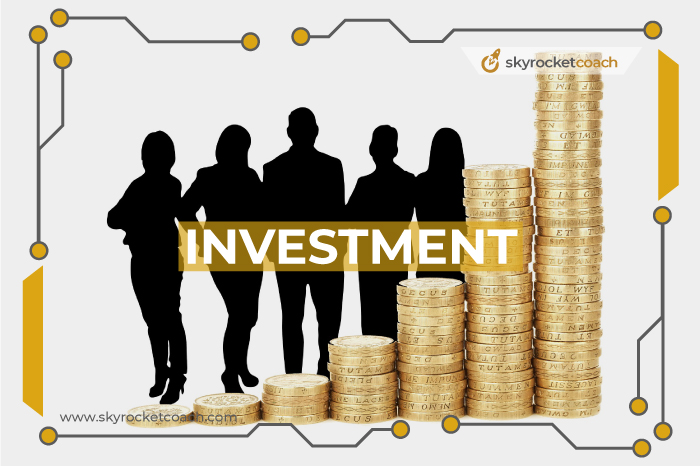 Facebook advertisements may help your coaching business get new clients.
Facebook ads are engaging. Facebook is a popular social media platform with many users. Thanks to Facebook's user data, adverts may be incredibly targeted. Most platforms lack data accuracy, therefore you must purchase more advertising to generate sales.
You can't launch a social media ad for a high-ticket program without a strategy. Your ad must build trust. You must be able to fix people's difficulties. Facebook and Instagram advertisements vary from typical outbound ads.
Facebook Ads Target for Coaching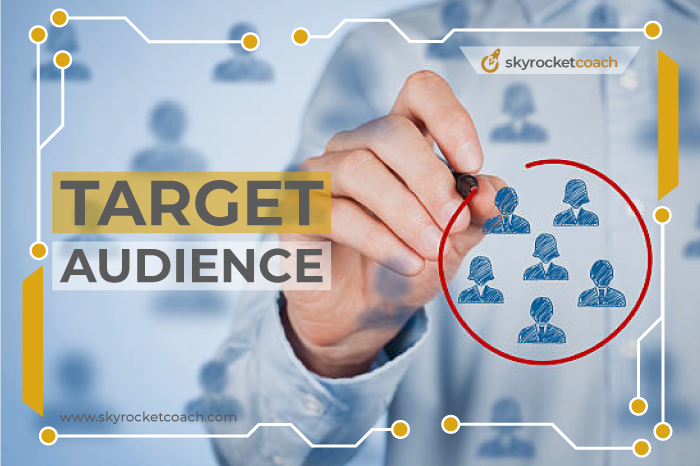 Traffic is what Facebook advertising is all about.
To generate traffic, you need to encourage people to see your offer and take action. Not the last step, but rather a starting point. Ultimately, it's the conversion stage that counts. It's the most common area where coaches fail.
1. Conversion: In order for someone to trust you and click a button, it requires 6-8 encounters, according to a study.
Skepticism is widespread in the market at this time. As many as 4,000 to 10,000 advertising messages are sent out every day, and with 53,000 online teachers in an unregulated industry, it's hard to know who is a legitimate expert. And how fast you make an impression counts.
When a person arrives at a website through an ad, 70% to 90% of them leave without clicking. Decision-making on the internet has become more emotional and instinctive than rational and logical.
2. Target: When it comes to Facebook advertisements, you have the option of becoming quite specific in your targeting. With the help of Facebook's ad manager, you may use demographic and behavioral characteristics to target your advertising to a very particular audience.
3. Offer: We sometimes spread ourselves too thin to reach a larger audience. Those aren't the goals of your campaign, are they?
The idea that our offering must be all-inclusive is a common one. But that is not the purpose of your Facebook ad. Your coaching program may or may not solve all of your target's problems.
Targeted action is the purpose of this campaign. It's a no-brainer for them to hire you if they travel through your sales funnel and discover what more you can do for them. The ad campaign doesn't need to address every one of their worries.
4. Message: Many coaches, especially those who lack marketing expertise, have excellent capabilities but poor communication abilities. Everybody is terrible at this at first, but if you acknowledge your mistakes and put in the effort to improve, you will improve quickly.
Types of Facebook Ads for coaching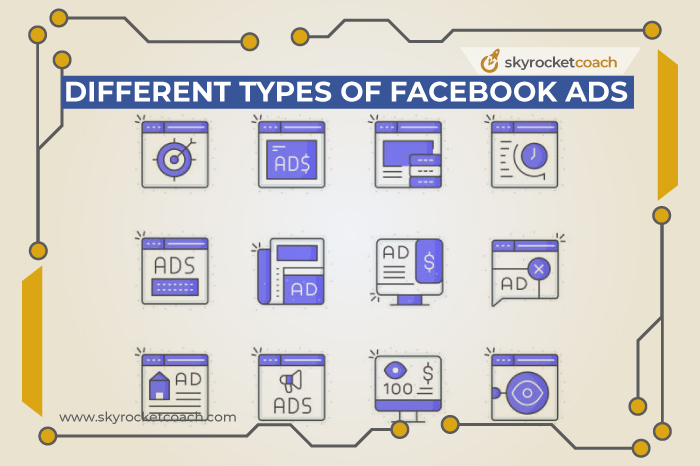 As a coach, you need to focus on the sort of advertising that is most relevant to your sector and your own firm, while ignoring the others.
1. Engagement Ads: An engagement ad gives you the opportunity to show up in a prospective customer's News feed. You may make your consumer believe that the post was made by a friend of theirs or by an organization they already follow.
In this example, clicking on the advertising and going to the next step to learn more about you and the services that you provide is a response that is warmly received and develops a relationship.
2. Lead Ads: It's possible to use lead advertising even if you don't have a complex marketing funnel since it gives you the best opportunity of gathering online leads that you can subsequently follow up with, either through email or phone call.
An excellent method for gaining new customers and growing your email list is to create sign-up forms and then publish them on Facebook. This way, they will be used to gather email addresses from interested parties. It's up to you whether or not you want to obtain the generated email addresses manually or utilize one of the many alternatives now available.
3. Video Ads: Facebook's video ads attract the most attention and the highest engagement of any kind of ad on the network. You may wonder why. Video is the most popular part of Facebook's feed since most of us are lazy and would rather watch something than read it.
A coach like you may capitalize on this opportunity by using video to interact with your ideal clients. Creating a video in a professional capacity doesn't even need paying; you may do it for free.
4. Messenger Ads: Coaches have an excellent opportunity to build highly personalized channels of communication with potential clients because of the growth of Facebook Messenger.
You may build an ad that asks for a comment, and individuals who answer will have the opportunity to connect privately with you. This is the best way to start a dialogue with your audience and persuade them to take the next step toward investing with you.
Facebook Ads for coaching tricks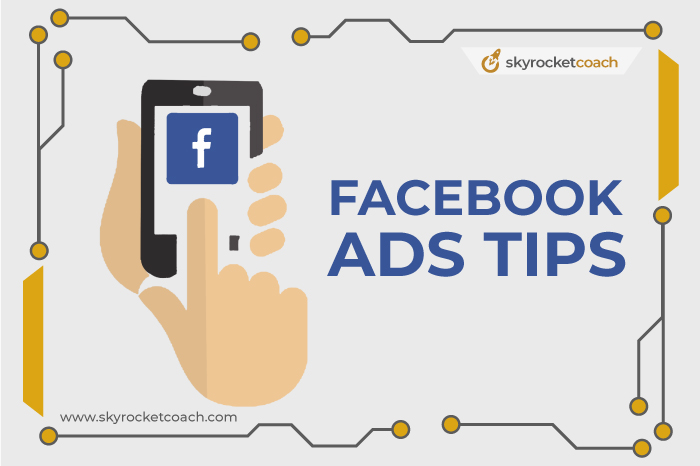 The following are some of the most important things you need to know about Facebook advertising-
Sales Funnel: A sales funnel is a strategy for describing the many stages a typical customer goes through as they work with your firm. There are several steps in this process, and they may go all the way up to the point of purchase and even beyond.
CPC and CPM: It is possible that your advertising campaign will be budgeted utilizing the CPC (cost per click) method. By dividing the total number of clicks on your ads by the total amount paid, you may figure out how much money you've spent. The cost per thousand impressions, or CPM, is a metric for allocating advertising budgets. You'll only be paid for the number of impressions you desire when your ads are set up this way.
Facebook Pixels: With Facebook Pixels, you can connect the people who visit your website with the people who visit your Facebook page. In order to link Pixels to your website, you must first produce a code and then copy and paste it. Your web visits will be tracked by Pixels, and a curated selection of material may be posted on your Facebook page as well.
Split Testing: You may split test an article by making slight changes and then posting it to two different segments of your target audience. Split testing may help you learn which strategies work best with your target audience. Aside from the one variable, you'd want to test, the ads are almost identical every time they run. Your landing page might need a fresh image or a revised language description. Alternatively, an alternative headline might be used.
How Facebook Ads for Coaching work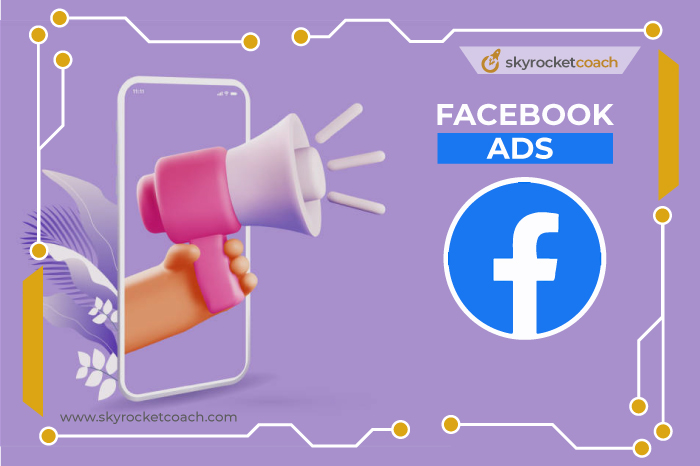 The Facebook advertising you use to attract coaching clients will be determined by your ambitions. You may start with a simple Page Post ad to share what you've previously put on your page with individuals who haven't followed it if you want to get more visibility for the people you teach.
There's no need to hire someone else to set up Facebook Ads for you, even if it's daunting. It's a simple process, and Facebook has built-in features to help.
Advertising on Facebook is separated into three categories: Campaign, Ad Set and Ads. It's like creating advertisements in the Facebook Ads Manager. You are allowed to choose up to two campaign goals. The most basic ad kinds are those that drive traffic or increase engagement.
As a result, traffic is a great choice for almost every ad campaign that aims to attract customers away from Facebook.
A landing page is a web page created specifically for the purpose of collecting prospective customers' contact information. It's less complicated than a website and focused on one basic step – often enrolling for a webinar or video, applying for a coaching call, or signing up for a newsletter.
Directing visitors who click through to your coaching payment page is often not the best use of your ad traffic.
To attract a new coaching client, you need to get to know them, build your reputation and authority, and foster a sense of trust.
If you want to keep visitors on Facebook and share content, choose the Engagement target in your campaign.
4 Common Mistakes You Should Avoid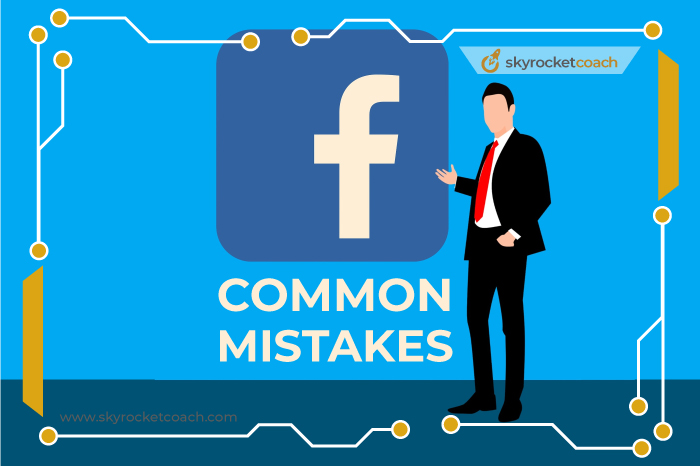 There are several things that you can't afford to do in your Facebook ad campaigns –
Cold Audiences: "Cold audiences" are people who have never had any involvement with your organization before to this point. It's imperative that you focus on a cold audience if you want to introduce new individuals to your company. When it comes to strategy, though, you must target a wide spectrum of customers who are at different points in the sales funnel.
The Cost of Facebook Ads: Anyone may advertise on Facebook, regardless of their financial capacity. Even if you're just spending $10 a day on advertising, you may still get a nice return on your money. It's feasible to do so. In comparison to other techniques of building your audience, such as organically, Facebook advertising is relatively expensive. Running Facebook ads, on the other hand, is far more costly than not doing so. The time and effort you'd spend advertising your business and waiting for prospects to come in.
Ignoring Facebook Retargeting: In the beginning, just a tiny percentage of the people who see your ad will take action. Everyone needs a reminder from time to time. In addition, we all take our time before clicking on the link and making a decision.
Rolling dice with the first ad: Consider all of the ways in which you may reach your audience and promote various types of content before making a decision. There must be something going on after you put up your ad, right? The answer is "no" not always.As a result of running Facebook ads, you'll need to keep an eye on how things are progressing and make modifications as necessary. Many possibilities might lead you astray if you aren't focused on your ultimate destination.
Final Words
Using Facebook advertisements, you may target a certain group of people with precision. It's a terrific platform since your audience is there. Consistent success with Facebook Ads can only be achieved by keeping an open mind and realizing that there is always going to be some level of adjustment required to keep them on track.
For the right business, Facebook advertisements may be a great marketing tool. Use attention-grabbing graphics, make the converting process as painless as possible, and keep an eye on everything.
Frequently Asked Questions
1. Do Facebook ads work for coaches?
⇒ Many businesses and products might benefit from Facebook advertising. Create an account as a business owner or manager, and your ads will be live in no time at all. Ads on Facebook may be handled by coaches and consultants who have just a basic understanding of how to promote themselves.
2. How do I market my coaching business on Facebook?
⇒ If you want to boost the number of visitors to your website, you must persuade them to check out your offer and buy anything. This is not the end of the procedure; rather, it is the beginning of the series. To put it another way, it's all about the conversion. In the vast majority of cases, coaches fall short of their expectations in this area.